North Central Florida's weather can fluctuate from humid and hot to dry and bitter cold during the month of December. You might be sunbathing by your pool in The Villages one day, or strolling through downtown Ocala's streets in a sweater the next day.
Some Floridians greatly enjoy these weather variations, but heating and air systems may be doing extra work to maintain comfortable temperatures in your home this time of year. Adding to the exertion is the increased activity during the holidays. You may have houseguests staying in your guestroom, and they may insist on running your AC ragged for cooler temperatures. Perhaps you will be hosting holiday parties, and the entrance doors are open longer than usual due to the flow of people coming and going to the festivities. In totality, these factors could create an increased usage of your HVAC systems this month.
To ensure the stability you require for all of your heating and cooling needs, the team at United Refrigeration, Heating, and Air recommends the following tips:
Be Proactive with AC Maintenance:
Residential and commercial customers throughout Ocala and The Villages often need efficient solutions as well as unexpected repairs when the busy holiday season rolls around, which is why preventative maintenance is key to identifying problems before they start.  Scheduling a system check-up prior to a guest's arrival or a big holiday event could protect you from experiencing any problems or damage to your system.
Be Quick with Expert Repairs: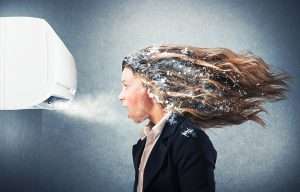 Repair delays may sometimes make matters worse. If a repair is needed, be sure to act quickly and seek help from only qualified experts.  All of United's technicians are in direct contact with a senior-level service technician at our company. If one of our technicians is on a service call and comes across a unique or unfamiliar issue, he or she can coordinate immediate assistance to solve the problem in an efficient and cost-effective manner.
Be Wise with Time and Money:
In addition to being able to quickly identify or fix issues with your heating or air systems, United's technicians can offer you a time estimate of how long it will take to order, obtain, and replace any particular parts. This gives you a valuable opportunity to prepare financially for any potential system repairs or replacements in the future.
Whatever your needs are for cooling or heating this holiday season, United's team is prepared to offer solutions for preventative maintenance, upgrading systems, or servicing your current equipment.
Happy Holidays to our fellow Floridians! Call United Refrigeration, Heating and Air today at 352-629-1187 to speak with one of our experienced professionals about your options for maintaining, repairing, replacing, or upgrading your HVAC system.