Maintenance
Keep Your Air Conditioner In Perfect Operation
We are excited to let our customers know we have an amazing maintenance program to help keep your AC unit in tip top shape. There are three programs you can take advantage of. The one year, two year or three year preventative maintenance program. Two checkups a year and a rigorous 22 step check list help to ensure that your air and heat are consistently running at optimal performance. We service Ocala and The Villages in Florida. See our check list below.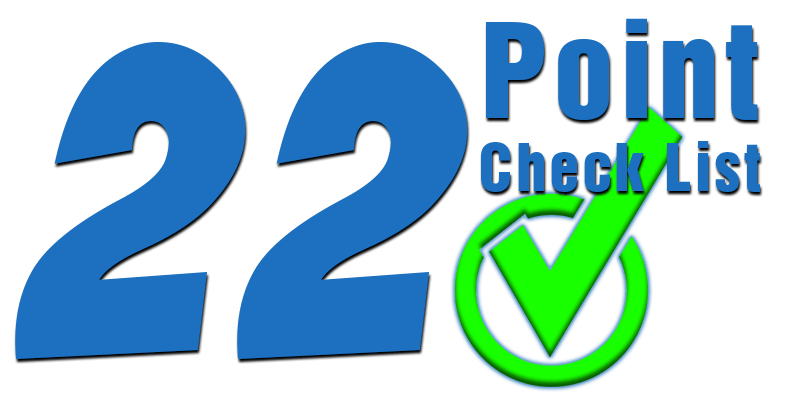 22 POINT COOLING AND HEATING PREVENTATIVE MAINTENANCE CHECK LIST
Check and clean outside condenser coil
Spray self-rinsing coil cleaner on indoor coil
Check operating pressure for proper refrigerant
Check electric heat operation and clean elements
Check thermostat calibration
Check gas heat operation (If applicable) (Fall)
Check safety controls where applicable
Check and clean heat ex-changer (If applicable) (Fall)
Check and tighten all electrical connections
Inspect Freon line insulation
Check voltage and amperage on motors & compressor
Check low voltage transformer's output
Check and adjust fan components
Check blower fan control board settings
Safety and efficiency check of low voltage wires
Check thermostat settings
Replace air filters (1" Filters only) (4" additional charge) (Multiple Filters additional charge)
Check for correct air flow
Lubricate motors where applicable
Check and clean condensate drain line
Check starting components
Add drain pan tabs to evaporator drain pan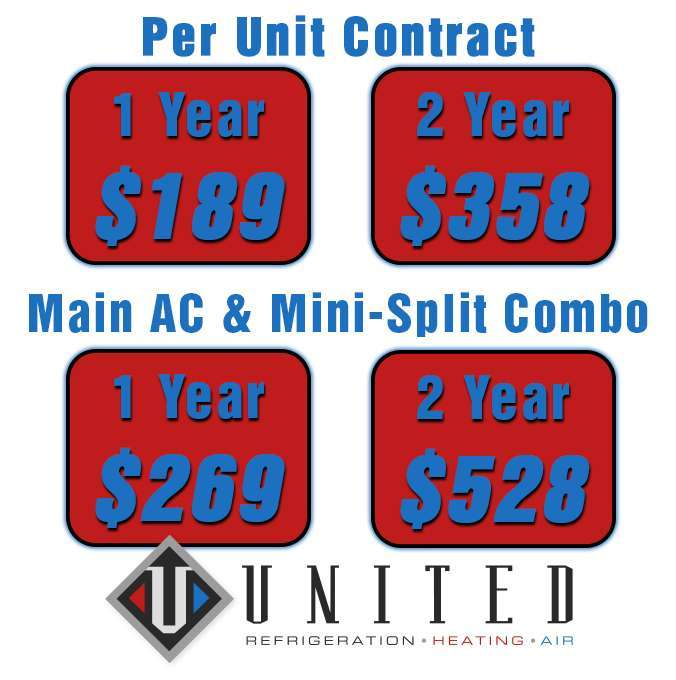 Give us a call today to learn how we can assist with all of your air conditioning, heating and refrigeration needs. Our staff is happy to answer any questions you may have. We can schedule an appointment for you to make sure your cooling equipment is always working in peak condition.