Around Ocala and The Villages, February is known for outdoor temperature fluctuations, bouncing between 47 and 74 degrees on average. Hot, cold, warm, or cool – the temperatures fluctuate not only by the day, but also by the hour. This means your HVAC system may be working hard to switch back-and-forth from heating to air conditioning.
Thermostats, Settings, and HVAC System Tips
United Refrigeration, Heating and Air's team has helped keep systems up and running for over 30 years. In addition to general maintenance and service questions, United's customers frequently ask our technicians for suggestions on how they can maintain comfortable temperatures in their homes and businesses. Here are a few tips for indoor comfort when North Central Florida's weather outside is unpredictable or sporadic.
1.) Invest in a Programmable Thermostat: A programmable thermostat allows you to adjust hourly temperatures according to your needs, even when you are not at home. You can also program advance settings according to weather fluctuations. Today's smart thermostats offer modern features and controls via your smartphone apps and devices.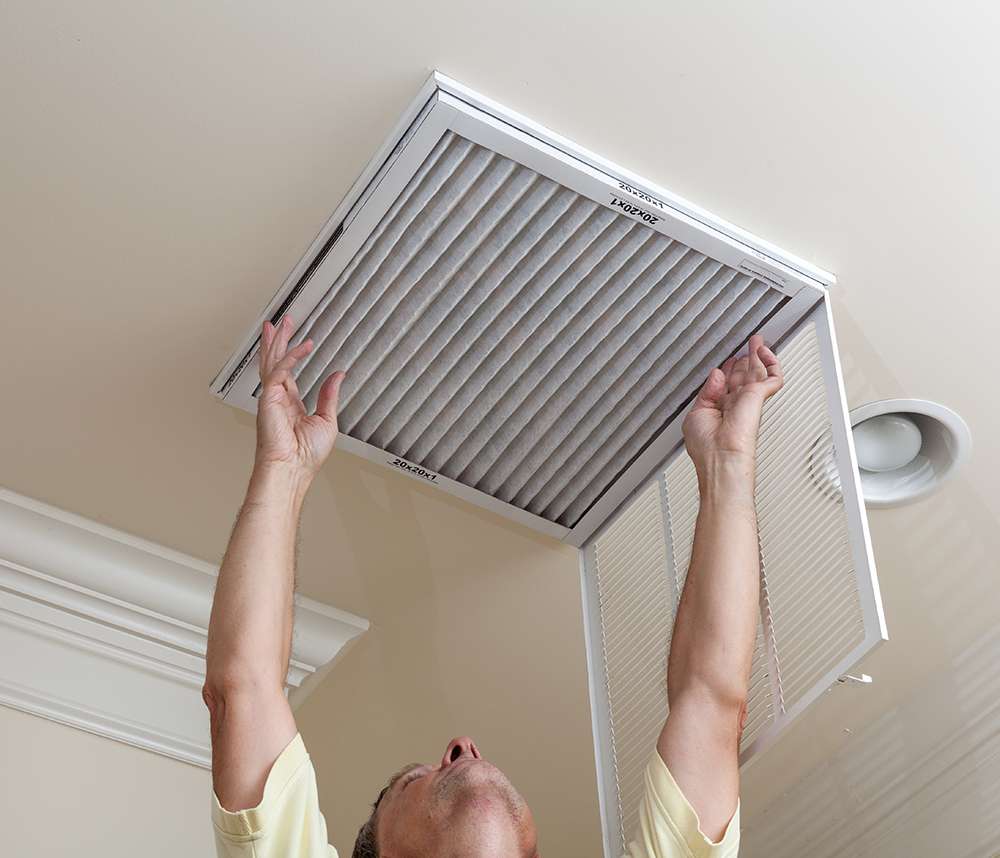 2.) Set and Adjust Temperatures: HVAC system manufacturers often suggest thermostat settings for efficiency in model manuals or on their websites. For heating efficiency, some recommend between 65 and 70 degrees during colder months. Programmable thermostats allow you to adjust temperature needs, but some experts suggest keeping systems set at one temperature. Put simply, each situation is unique, which is why we recommend asking United's technicians for advice in setting your unique system for efficiency.

3.) Optimize Opportunities of Rest: When milder temperatures prevail, systems across Ocala and The Villages could have the opportunity to downshift operations. For example, if outdoor temperatures feel comfortable, consider opening the windows for fresh air. If heat creeps back with the mid-day sun, consider running ceiling fans in a counter-clockwise direction for downward airflow to keep rooms cooler. Alternatively, if there is a slight chill, consider supplementing heat in small areas with a portable space heater. When your HVAC system is at rest, be sure to utilize ventilation systems to expel heat and moisture. For example, reduce humidity and steam by running your kitchen exhaust fans or bathroom exhaust fans.
4.) Clean Filters and Perform Maintenance: Your HVAC filter is the first line of defense in trapping debris and filtering particles like dust, dander, pet hair, and other allergens in the air. It is a fact that filter changes help to ensure that your system runs efficiently. Cleaning and general maintenance are also the keys to saving money, promoting longevity of your system, and keeping you in control of comfortable room temperatures now and throughout the year.
There are many brands and types of heating and air conditioning systems. Ask United's experts which filters, preventative maintenance schedules, and thermostat settings are right for you.Call United Refrigeration, Heating and Air today at 352-629-1187 to discuss your options for maintaining, repairing, replacing, improving indoor air quality, or upgrading your HVAC system.