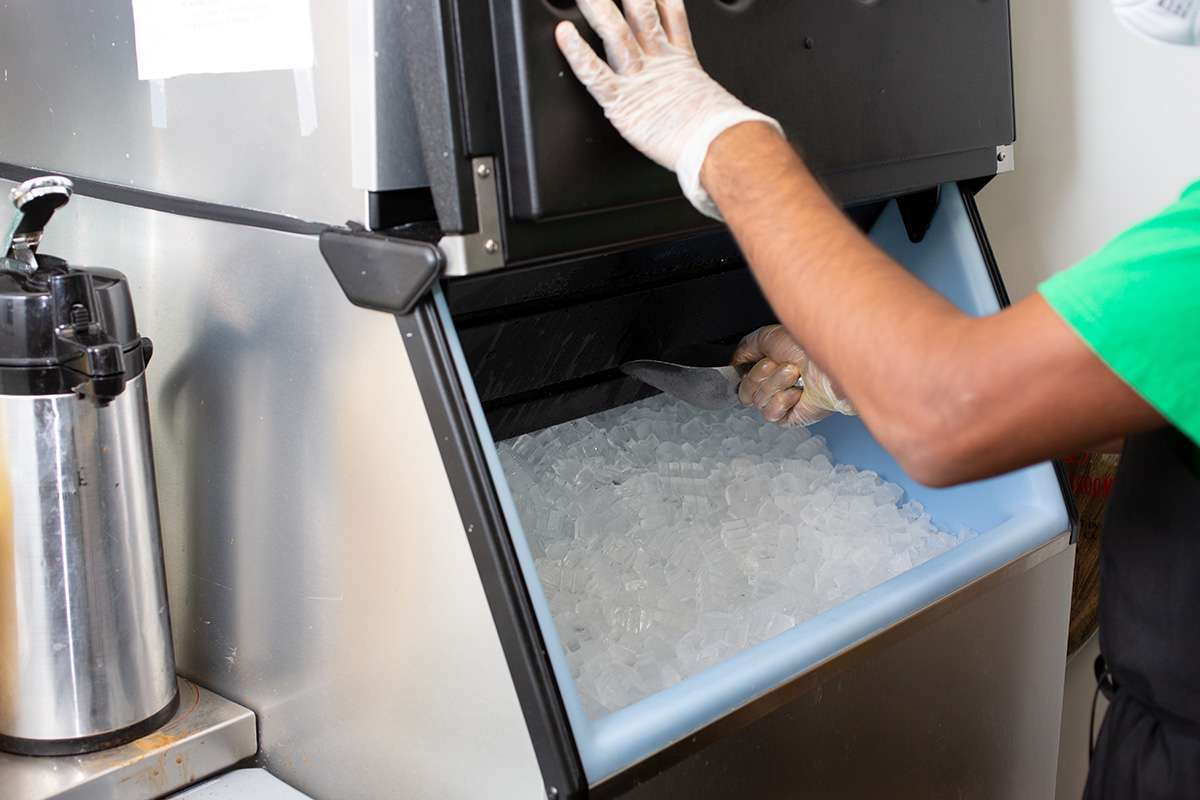 Now is the busiest time of year for businesses with slushy and soft-serve machines. Chilled beverages with ice and frozen treats are in even higher demand than usual due to Florida's record-breaking temperatures this summer.
To ensure your commercial ice machines and systems stay up and running, our team at United Refrigeration, Heating and Air is providing cleaning and efficiency tips to beat the summer heat.
Keep Cool with On-Call Commercial Refrigeration Experts
Located in North Central Florida, our technicians are trained to keep their cool when addressing your needs for commercial refrigeration maintenance and repairs.
Most slushy and soft-serve machines are easily fixed in a single repair or cleaning. United's technicians arrive quickly, diagnose mechanical issues, and correct issues. This allows your team to get back to serving customers with soft-serve ice cream, icy drinks, and slushies.
Chill Out with Repair Specialists and Authentic Parts
At United, our repair specialists provide services to replace authentic parts for the most trusted brands and models of commercial refrigeration systems. True, Beverage Air, Blue Air, Master-Bilt, and Traulsen are a few of the most common systems.
Also, we are a recommended service and warranty contractor for commercial ice machines, including Scotsman, Manitowoc, Hoshizaki, and more. Ask our repair specialists about servicing your slushy and soft-serve machines or installing new equipment at your business.
Maintain Your Cool through Preventative Maintenance Programs
Nothing will make you sweat more than a system failure. Breakdowns cost time, money, and inventory losses.  You can maintain your cool with affordable Preventative Maintenance Programs for ice machines, slushy machines, soft-serve machines, and other refrigeration systems. In addition to stringent cleanings and inspections, our maintenance providers will monitor and check parts for proper functioning. This can help extend the life of your equipment.
Be Cool, Calm, and Collected with System Cleanings
Finally, United's team also reminds businesses to have an in-house plan for system cleanings, cycling, seal inspections, and temperature monitoring. Stringently, follow system-care guidelines and use the appropriate disinfecting solutions to scrub interiors, bins, scoopers, and dispensers.
Importantly, daily monitoring and system cleanings will ensure your machines are sanitized for safety, health, and peak performance. Ask United's experts for other cool tips to keep your ice, slushy, and soft-serve machines running at restaurants, stores, kitchens, and businesses around The Villages, Ocala, and surrounding areas of Florida.
United Refrigeration, Heating and Air's team has provided speedy services for over 30 years. Call 352-629-1187 to set-up your new installations, system maintenance, or repair services.