Latest News
In our effort to provide our clients with the most trusted products, highest quality products and the stability of our experience to see you through all of your heating and ac needs keep up to date with our latest information. We are always ready to assist you with heating and ac repairs or new systems.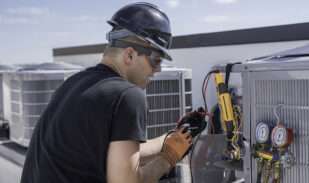 10 Stormproof Tips to Protect HVAC Systems
Sep 21 2021
With Florida's storm season ramping up during National Preparedness Month, the experts at United Refrigeration, Heating and Air have some stormproof tips to protect your HVAC systems. For this year's National Preparedness Month, Ready.gov is urging Americans to: "Prepare to Protect. Preparing for disasters is protecting everyone you love." Well, during hot temperatures and stormy …
Continue reading "10 Stormproof Tips to Protect HVAC Systems"
Read More...
1
2
3
4
Next »